Practice Areas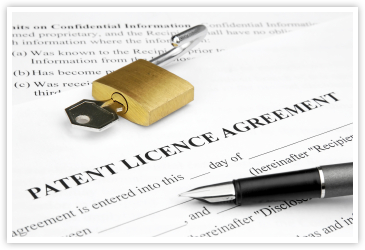 Patent Preparation and Prosecution
We prepare and file U.S. patent applications for our clients' inventions, and initiate and direct international patent filings on our clients' inventions in selected countries through a network of foreign associates. Our attorneys have written and filed several hundred patent applications covering diverse technologies.
After filing U.S. patent applications on our clients' inventions, we prosecute the applications in the U.S. Patent Office in order to obtain broad, licensable patent claims.

Patent Licensing
We investigate potential infringement of our client's patents, and when we find infringement, we prepare materials necessary to present the case to the opposing party. We attend face-to-face meetings with our clients and present their patents to the opposing party, underscoring the need to obtain a license. We fend off attacks on those patents, to help the potential infringer understand the need to take a license on favorable terms.

Patent Litigation
When litigation becomes necessary to receiving fair compensation for infringement of our client's patents, we perform pre-filing investigations and prepare documents necessary to comply with the local rules of the chosen Federal Court venue, in partnership with local and trial counsel.

Defense against Allegations of Infringement
When someone accuses our client of patent infringement, we investigate the weaknesses of the allegations, search the prior art to properly assess patentability of the relevant patent claims, and render our opinion as directed. We also file and vigorously prosecute re-examinations.

IP Transactions
We partner with our clients to understand the intellectual property implications of prospective business transactions, and draft appropriate contract provisions to protect our clients' interests.