Who We Are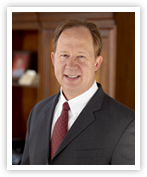 Paul J. Polansky
Paul has practiced patent law since 1992.  After working for five and a half years in product and applications engineering in the Motorola Semiconductor Products Sector, Paul became a patent agent in late 1989.  In 1992, Paul earned his J.D. from the University of Texas at Austin.  During his career, Paul has written and prosecuted many patent applications in different areas of technology including digital and analog circuits, microprocessors, integrated circuit memory, software, integrated circuit manufacturing, telephony, and avionics.  In 1996 Paul became significantly involved in patent licensing, and has traveled extensively in Asia, Europe, and North America. 
Rosalynn M. Smith, PhD
Rosalynn began working as a scientific advisor in intellectual property law in 2006. She received her Bachelor's and Master's degrees in Electrical Engineering from Texas Tech University. Her Doctorate of Philosophy in Biological Engineering is from the University of Missouri in Columbia, Missouri. Rosalynn's experience includes the preparation, prosecution, and technical advising of patent applications involving computer software, computer hardware, computer networks, communication networks, digital signal processing systems, electronics, analog and digital circuits, semiconductors, microprocessors, medical devices, chemical compositions, biomedical therapeutic systems, and biotechnological systems. Dr. Smith is registered to practice before the United States Patent and Trademark Office (USPTO).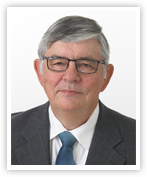 Dan S. Mudgett
Dan has practiced as a computer systems engineer for over forty years. His experience spans from main frame computers implemented in Resistor-Transistor-Logic (RTL) to microprocessors implemented in submicron CMOS VLSI technology, including rapidly evolving applications, implementation, and performance. For the past seven years Dan has practiced as a patent engineer, working with defensive patent licensing. In this role he evaluated asserted technology patents as compared to product documentation and prior art. Dan is named inventor on sixteen US patents.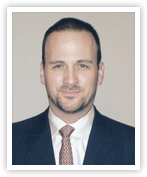 Nathan H. Calvert
Nathan has practiced patent law since 2004 and focuses his practice in intellectual property prosecution, licensing, and litigation support. He has litigated and prosecuted patents for several fortune 100 companies, and handled patents in many technology areas including electronics, software, internet, database, medical devices, oilfield/drilling, semiconductors, wireless, and electron/ion beam systems. Nathan has a B.S. in Electrical Engineering from Texas Tech University and a J.D. from The University of Texas. His professional experience includes work as an associate attorney at the leading U.S. IP law firm of Fish & Richardson, and time as an engineering manager supporting technical operations at the CIA.